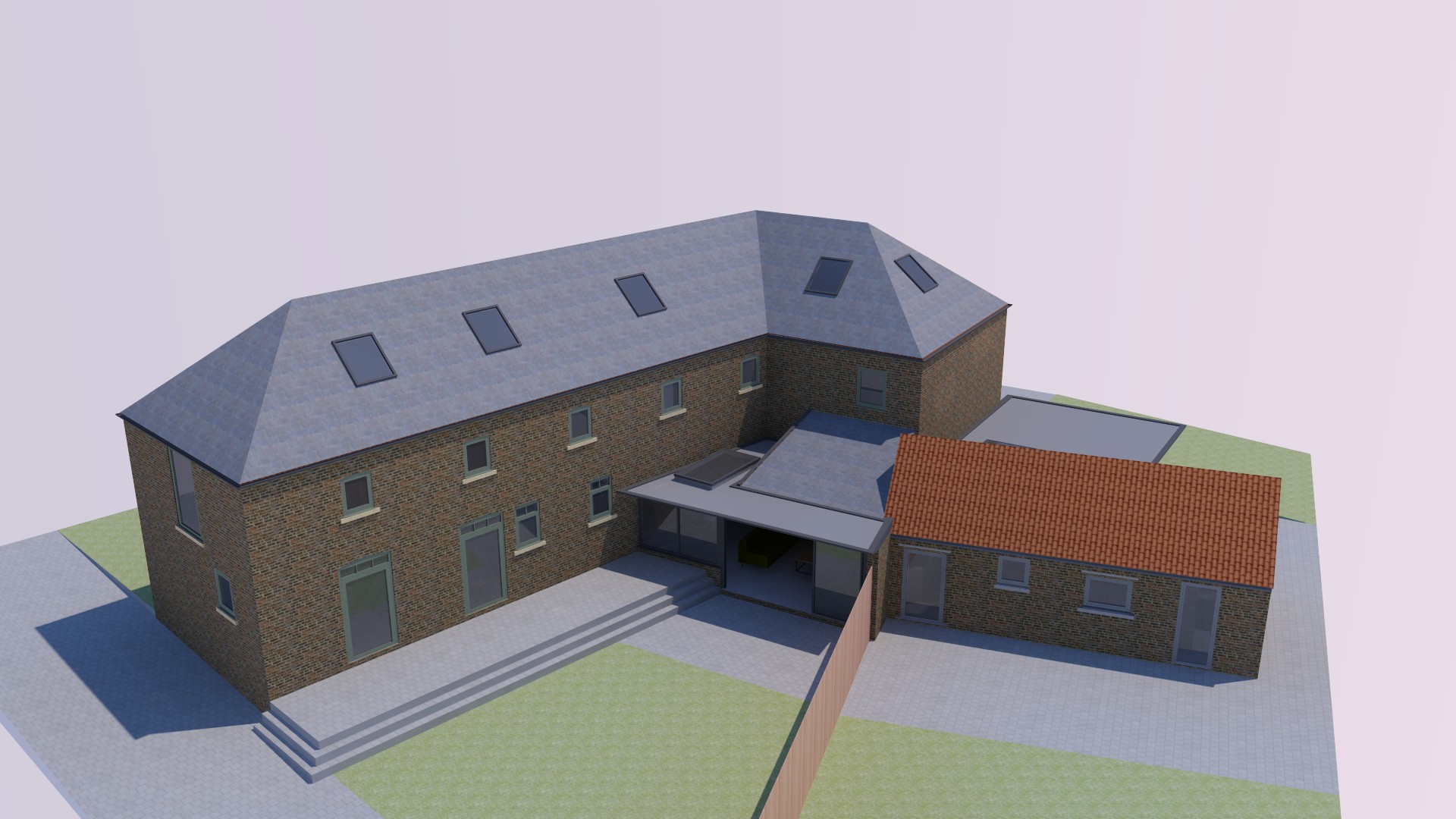 Weghill Farm
Residential
Preston, East Yorkshire
Work Stage 3 - Developed Design
This project was brought to us by the client who had an existing barn on their land which was redundant to their use with the idea of turning it into two residential dwellings. The scheme was designed sensitively in order to convert the existing building and reconfigure the internal space whilst respecting the buildings heritage.
Existing Site

The existing agricultural barns are in a state of dereliction. The scheme looks at restoring the traditional buildings in order to bring them back into active use and therefore securing their presence for the future.

Existing Barn

Proposed Design

Existing Site Plan

Proposed Site Plan

Existing Plans

Proposed Plans

The design creates a three-bedroom dwelling and a two-bedroom dwelling, both with expansive living spaces. The existing windows have been retained where possible with the addition of glass sliding doors in places to add a more modern feel. The layout of the exterior spaces allows both dwellings to have large garden spaces away from the main road.

Existing Elevations

Proposed Elevations
GBA took this project through planning and the application was approved in June 2018.