Our design process is generally an evolution of ideas brought to us as part of the brief and refined through trial and error between the members of the GBA design team. However, the overall process of the services we offer as an RIBA Chartered Practice can be broken down in terms of the RIBA Plan of Work 2020. A typical project taken from inception to completion would follow the stages below.
Work Stage 0
Strategic Definition
As part of our process we offer a no obligation meeting to help our prospective clients really define what they hope to achieve. At this stage we are able to talk the client through what we would envisage as the correct route for their scheme, offer some indication of the cost involved and whether their embryonic idea can realistically be realised. Our experience in the industry, along with our relationships with other experts mean that at this stage we can inform and aid the client so that later in the process their aspirations are met or exceeded.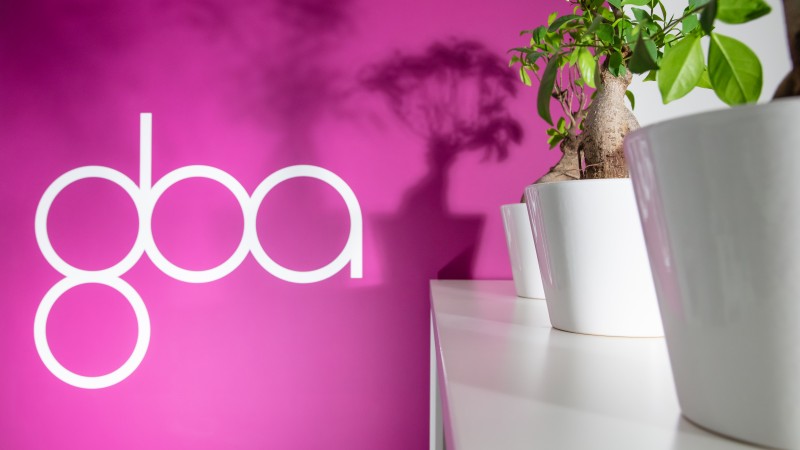 Work Stage 1
Preparation & Brief
When we have formally agreed with the client that they would like to proceed with the project and formulated an overview of the requirements we will start to establish a more specific brief for the project. This will involve considering the clients budget; the site and local context; environmental sustainability; the project timescale and other project specifics. We endeavour to create an extensive brief that involves as much detail as possible as it helps us be as accurate as possible in the later stages which hopefully keeps further costs to a minimum.
Key considerations at this stage: Fee proposal and formal agreement for services.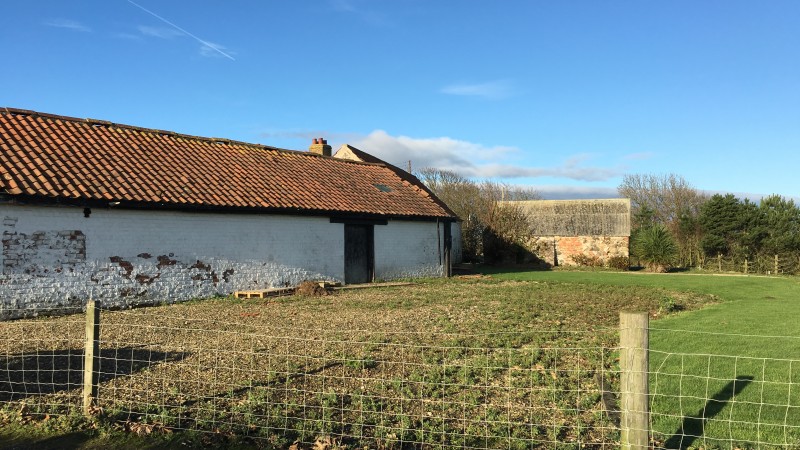 Work Stage 2
Concept Design
Now that we have agreed the specifics of the brief we begin to formulate the rules for the building. We realise this using a number of visualisation techniques including hand sketches and diagrams, 2D CAD plans and elevations and 3D digital models and renders. These techniques in addition to the client's brief and suitable precedents help us illustrate our design aspirations for the project to the client and any other stake holders. They will also allow us to begin preliminary designs and proposals for structural design and services etc.
Key Considerations at this stage: Project brief should be fixed at this stage as fluctuating briefs tend to lead to poorly resolved solutions and unforeseen costs. We may also look at obtaining pre-application advice at this stage from the Local Authority. This would only be necessary on potentially contentious schemes and this would have been identified in stages 0 & 1.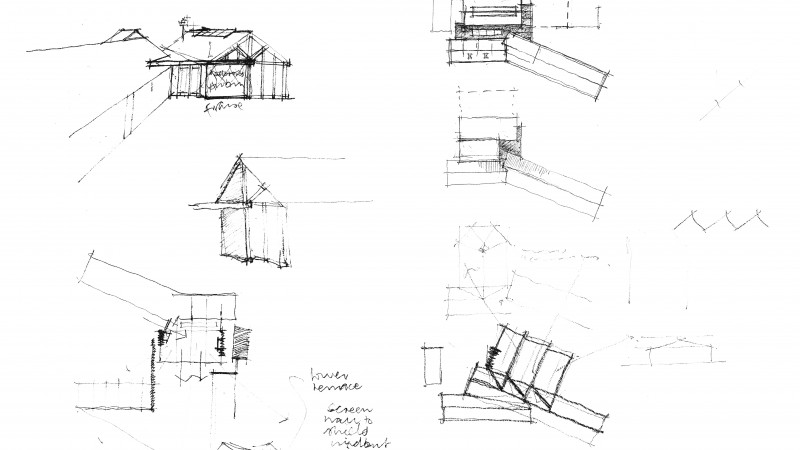 Work Stage 3
Developed Design
When the brief has been finalised and frozen, and the concept for the scheme has been agreed we will develop the design into a detailed proposal to be submitted for planning approval. It is at this stage that any collaborative consultants that we have been working with in the previous stages would provide us with more formal input. GBA would manage these consultants and collate all of the respective documents into one cohesive proposal with our design information to create a comprehensive Planning Application. Before any application is made to the relevant authorities we will review the information with the client, alongside the brief and budget agreed previously, to ensure that we have attained what was set out in earlier stages.
Key Considerations at this stage: Any planning applications fall within this stage. We will monitor the application during the process to ensure that if any action is required we are aware of it as soon as possible.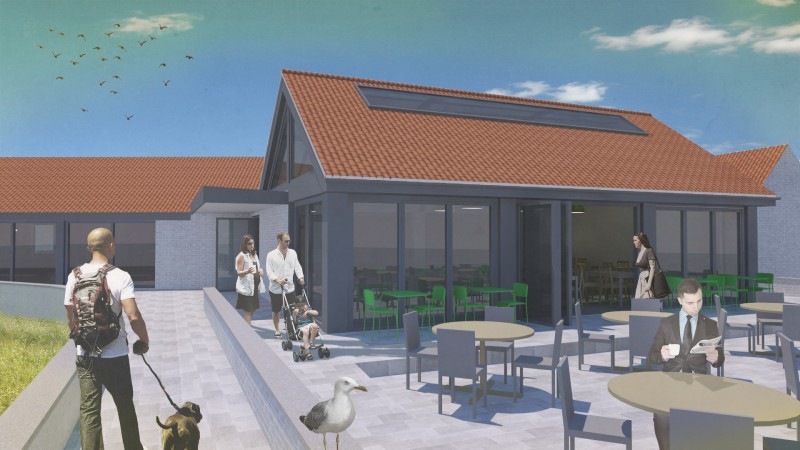 Work Stage 4
Technical Design
When the project has achieved planning approval we would begin to create the tender and production drawings. These are much more detailed drawings which will allow contractors to accurately price the works and subsequently build what is approved. These drawings are also used to obtain Building Regulations approval. Along with these drawings we would issue all relevant specifications detailing our own information and any provided by other professional consultants. When all of the relevant, detailed information is accrued we will send the scheme out to contractors for tender. When we have received the tender returns we will assess and analyse the prices on behalf of the client and report all of the gleaned information back to them so that they can make a fully informed decision on which contractor to appoint.
Key Considerations at this stage: A fully detailed and specified drawing package will be produced to be issued to contractors for tender.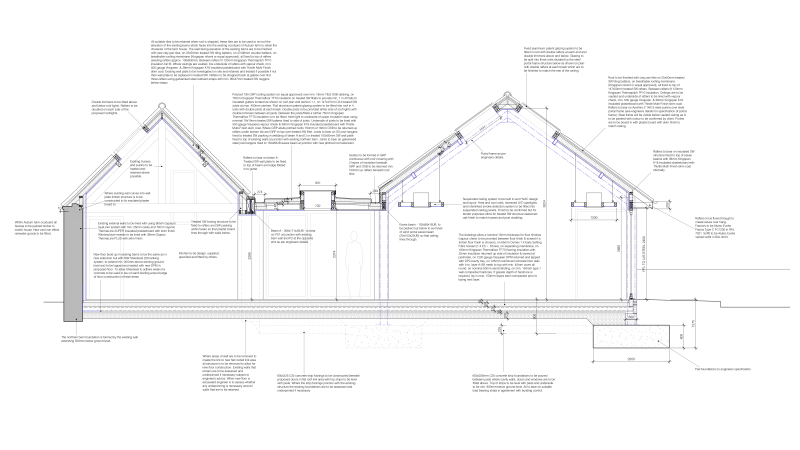 Work Stage 5
Construction
We recommend that all buildings that we design or are involved in are built using a formal building contract. This is best practice for all involved and protects both the client and the contractor. At GBA we are able to act as contract administrator and oversee the works on site so that they run as smoothly as possible. We will work and liaise with the contractor (and sub-contractors when necessary) to keep the project on time and budget.
Key Considerations at this stage: The selection of the correct building contract for the scheme is key. As contract administrators we would ensure that the work runs smoothly and fulfils the client brief.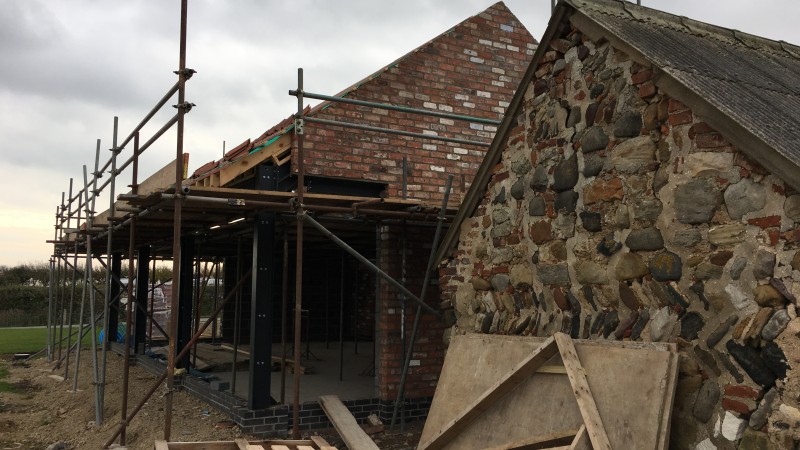 Work Stage 6
Handover and Close Out
As part of our role as contract administrator at stage 5 we will deal with the finalisation of the building contract and practical completion, when the client will take back their site and their completed building. Our diligence in the previous stages should result in the client taking control of a well finished building, delivered on time and on budget. When we are happy that this is the case we will issue a Certificate of Practical Completion and conclude the building contract.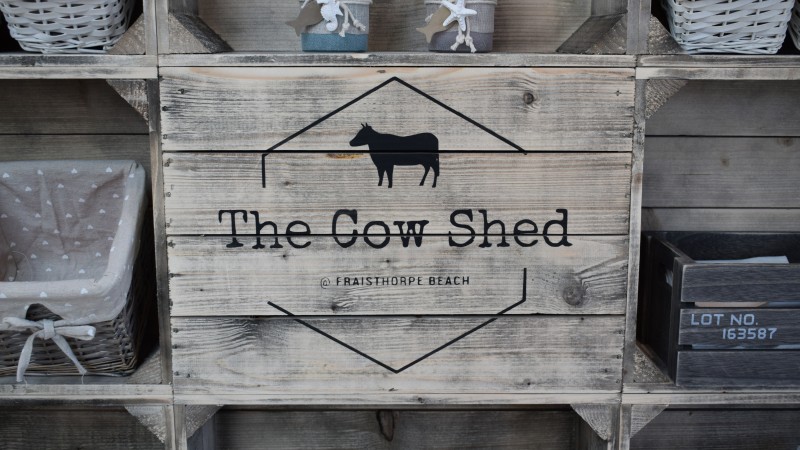 Work Stage 7
In Use
After the delivery of the finished building GBA remains on hand to organise any rectification work which may be required over the rectification period. We are more than happy to continue to liaise with the contractor over this period to ensure that when this period is at an end our client has what they set out to achieve at Work Stage 0, if not something better. We value our clients and professional contacts alike and as such endeavour to fulfil our role within the process with integrity and excellence.