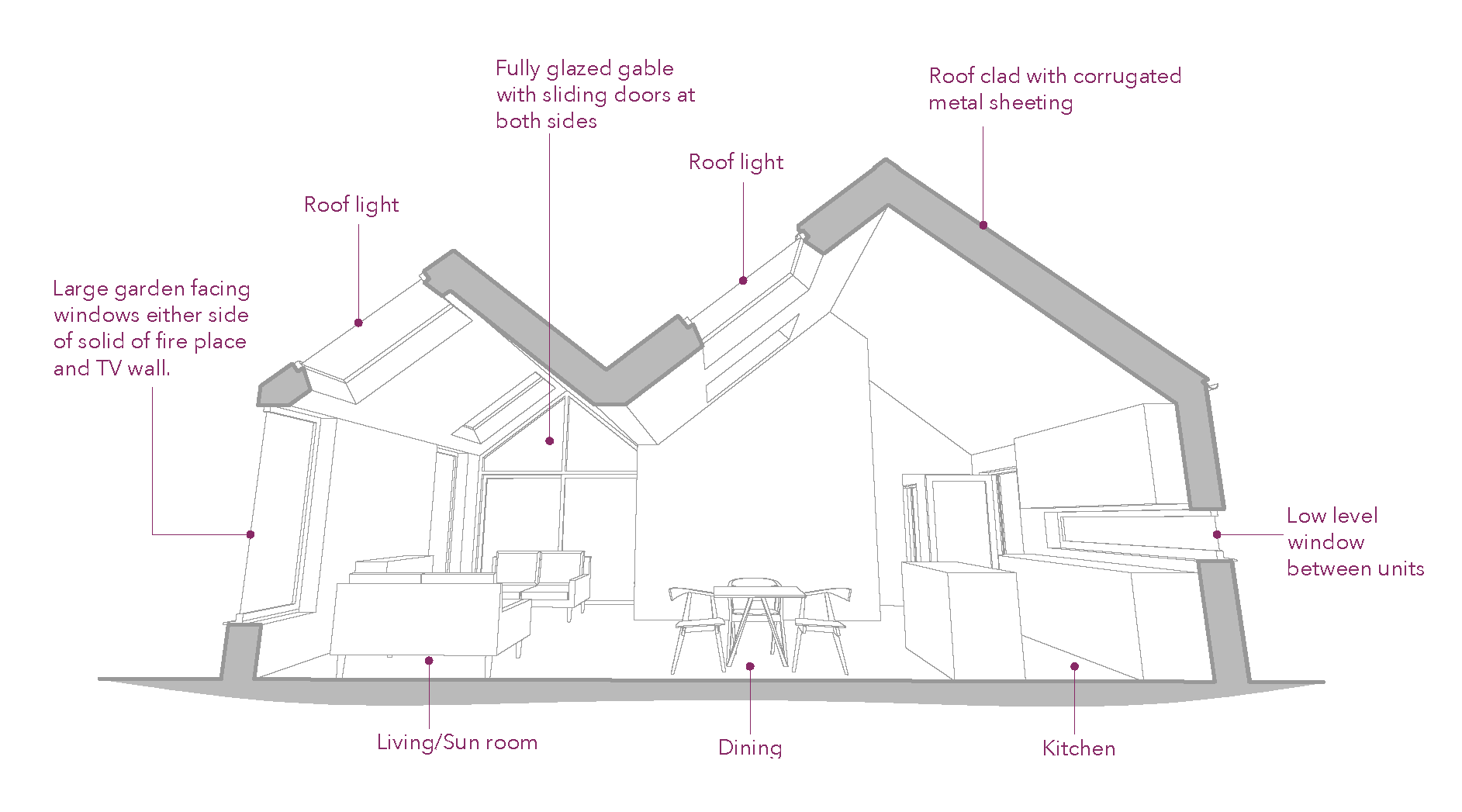 The Black House
Residential
Bewholme, East Riding of Yorkshire
Work Stage 2 - Concept Design
The client for this concept design wanted us to explore the option of converting their existing outbuilding into a small annex for an ageing family member. The site is located within a conservation area and the existing garage is clad in black timber with a corrugated metal roof. Due to its visibility on the street scene we chose to continue the the existing black vernacular using blackened timber cladding and black corrugated sheet cladding for the walls and roof of the larger block; for the sun room on the rear we retained the dark colour scheme but suggested a rubberised finish as a textural contrast. This approach created a thoroughly contemporary addition to the site that sat comfortably within the rural conservation area and street scene.
Existing Outbuilding

Existing Site Plan

Proposed Site Plan

Proposed Interior

Proposed Interior

Proposed Interior

Existing Plan

Proposed Plan

Although small, the unit offers ample space for an ageing resident with lots of space to relax and entertain guests. This would help in retaining the residents autonomy and independence. All of the spaces have been designed to be compatible with a wheelchair. The utility room and bathroom have dual access so that the family can offer assistance with chores without disturbing the occupant and also access the spaces quickly in case of emergency.

The fenestration to the front elevation is minimal, both for privacy and to minimise impact on the street scene.

The south facing rear elevation and sun room are punctured with large areas of glazing to benefit from the view over the large garden.