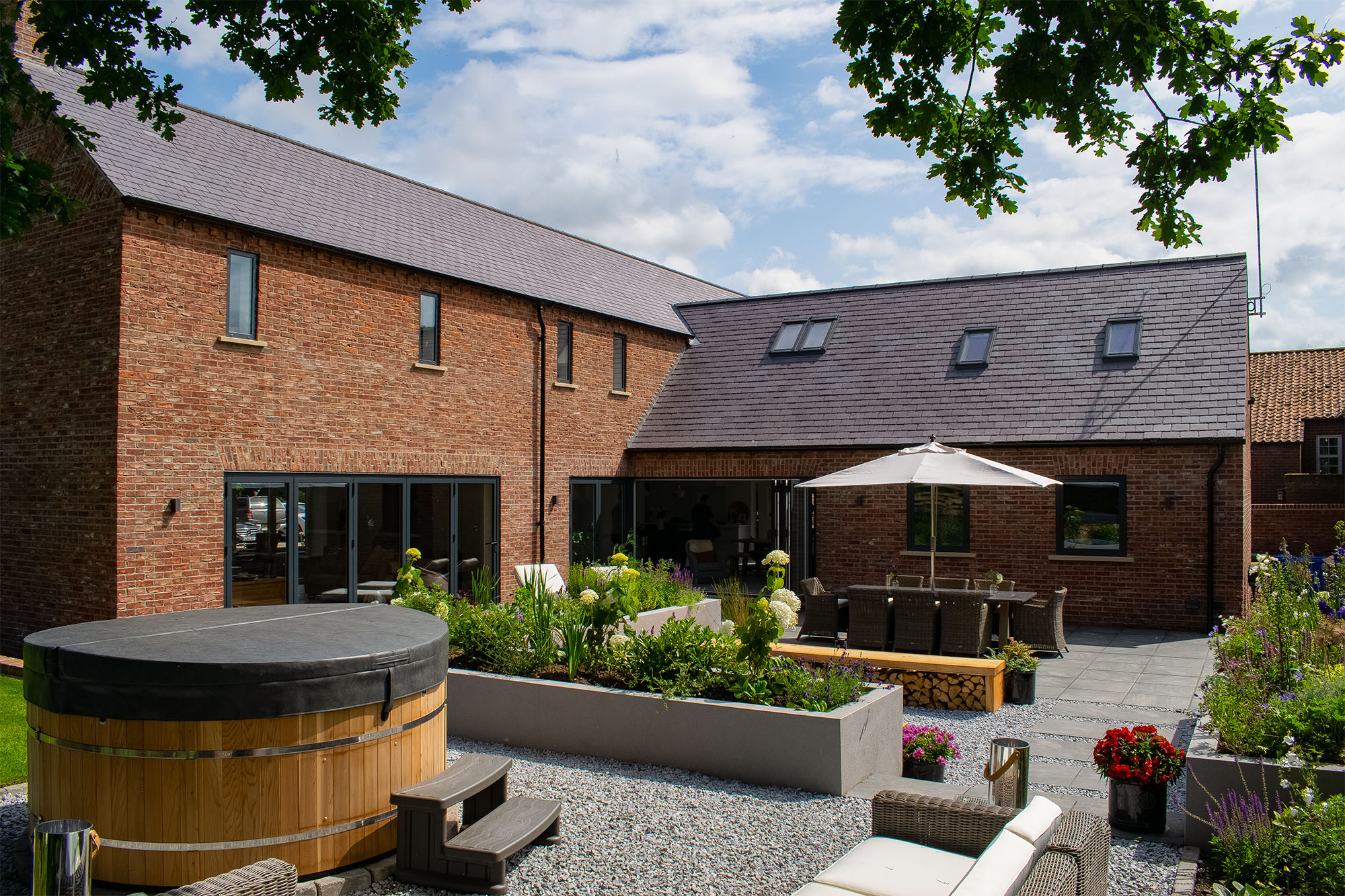 The Wickets
Residential
Lund, East Yorkshire
Work Stage 7 - In Use
We were asked by the client to look at the possibility of designing a building with a more contemporary feel than the local vernacular but still encompassing the feel of a barn conversion. The village it is located within consists of mostly traditional looking dwellings and barn structures. The dwelling replaces the existing outbuilding which belonged to the adjacent property following a sale of the land.
The exterior of the build was designed to appreciate the village it sits within, picking up on the local material palette of red bricks with a contemporary addition of the aluminium door and window frames.

The landscaping of the property provided the client with some grand but functional external spaces. The courtyard situated at the rear of the property provided the client with the perfect outdoor entertaining space separated from the spacious green garden present to the front of the property. The planters and steps down towards the front entrance once again maintains the dwellings' modernised aesthetic of a barn conversion.

The open plan interior of the dwelling was exactly what the client wished for and the substantial glazing panels gave them the contemporary feel that they were after, as well as maximising the amount of natural light within the internal spaces.